Kim
2018 PitchWars Mentor Wishlist
Hi there, PitchWars hopefuls! I am absolutely thrilled to be mentoring YA this year with my CP and bestie, Megan LaCroix. We actually met through PitchWars, and now we're inseparable!
If you're visiting this page, it's likely because you're trying to get a feel for who I am as a person, what you can expect from me as a mentor, and/or you're trying to make sure I'm not super weird. If that's the case, then great! You've come to the right place!
Though I hate to break it to you, but I am as quirky as they come!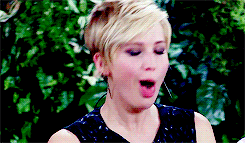 But why don't I tell you a little bit more about me!
Hi! My name is Kim and I am YA fantasy author! My debut novel, KEEPER, came out in January from Flux Books, and I am currently represented by Caitlen Rubino-Bradway at the LKG Agency.
I'm a proud mom of three incredible kiddos, and my husband is my favorite person in the whole world! I previously taught high school English for seven years before deciding to stay home with my children and pursue writing full time. Now, I do freelance editing for writers on the side.
I love to read, spend time with my family, binge-watch shows on Netflix, spend time outdoors, and cook! Death by Cheese casseroles are my specialty! I also love to dye my hair fun colors! It's currently purple and blue, but it was recently various shades of pink!
I'm a Gryffindor and a Whovian and the closest thing you'll meet to a Disney Princess! I wear
my heart on my sleeve and I fully believe everything is better with a little glitter! I love foxes and Halloween and brightly colored lipsticks! I sincerely love to laugh, and spreading kindness is something I deeply care about. I'm also passionate about helping other writers. I have a YouTube channel where I post weekly writing advice and motivational videos for writers. If you're interested in checking out my channel, go HERE.
About Keeper: When a 200-year-old witch attacks her, sixteen-year-old bookworm Lainey Styles is determined to find a logical explanation. Even with the impossible staring her in the face, Lainey refuses to believe it—until she finds a photograph linking the witch to her dead mother.After consulting a psychic, Lainey discovers that she, like her mother, is a Keeper: a witch with the exclusive ability to unlock and wield the Grimoire, a dangerous but powerful spell book. But there's a problem. The Grimoire has been stolen by a malevolent warlock who is desperate for a spell locked inside it—a spell that would allow him to siphon away the world's magic.With the help of her comic-book-loving best friend and an enigmatic but admittedly handsome street fighter, Lainey must leave her life of college prep and studying behind to prepare for the biggest test of all: stealing back the book.
Favorite Books: The Throne of Glass and the ACOTAR series by Sarah J. Maas (I'm a big Sarah fan!), Harry Potter, The Outlander series by Diana Gabaldon, The Cruel Prince by Holly Black, Sea Witch by Sarah Henning, Heartless by Marissa Meyer, The Great Gatsby, anything by Edgar Allan Poe, The Hunger Hames by Suzanne Collins, The Forest of Hands and Teeth by Carrie Ryan
Favorite TV Shows: Games of Thrones, The 100, Dr. Who, Outlander, Reign, The Walking Dead, Supernatural, Buffy the Vampire Slayer, The Big Bang Theory, The Goldbergs, Friends, Old School classics like Boy Meets World and Sabrina the Teenage Witch.
Favorite Movies: Harry Potter, The LOTR, Practical Magic, anything Disney (Tangled is my fav!), Teen Witch (It's an old 80s movie that I ADORE--bonus points if you're equally obsessed!)
Now on to the wishlist stuff! You've likely already seen this information on Megan's blog, but it's super important, so be sure to read very carefully! :)
WHAT ARE WE HOPING TO SEE IN OUR INBOX?
YOUNG ADULT FANTASY, but this is IMPORTANT: While we love reading epic fantasy, we're not the best mentors for stories with overly complex histories and a huge cast of characters. Epic isn't an automatic pass, but we'd prefer something a little quieter. Think stories where the fate of the world isn't the focus, but ones where the plot is centered around the characters and their personal stakes (a great example of this is THE SCORPIO RACES by Maggie Stiefvater).
Submissions we'd love to see include: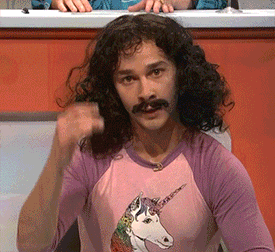 Retellings and reimaginings with magic

Alternate history or secret history with magical elements

Portal fantasy

Gothic/dark fantasy

Contemporary with magic and/or speculative fiction elements

Paranormal fantasy

Low fantasy (i.e. smaller stakes)

Light sci-fi (driven by characters, not the technology, as in Marissa Meyer's Lunar Chronicles)
Other elements we can't get enough of:
Heroines who save themselves

Proactive characters

High-concept stories

Romantic subplots! We love books with kissing, swoons, and sexual tension!

Voice is key! We can work with anything if we fall head over heels for the voice.

Morally ambiguous characters--we crave a good love/hate relationship with our villains! Think The Darkling from Leigh Bardugo's SHADOW AND BONE trilogy. Or Loki.

Strong friendships

Siblings

Worlds that feel just like characters

Witches

Lyrical prose

Villain origin stories!

A sense of humor. Seriously, we LOVE to laugh!

Manuscripts that subvert common tropes

Enemies to lovers

Slow burn romance
Examples of the types of subs we'd LOVE to see:
THE SCORPIO RACES by Maggie Stiefvater

GRACELING by Kristin Cashore

CITY OF BONES by Cassandra Clare

SEA WITCH by Sarah Henning

TO KILL A KINGDOM by Alexandra Christo

THE DISAPPEARANCES by Emily Bain Murphy

SUMMER OF SALT by Katrina Leno

HEARTLESS by Marissa Meyer
Please don't send us:
MG, NA, or Adult (we're only mentoring YA)

Straight up thrillers

Contemporary (unless it involves magic)

Horror

Issue books

Novels in verse

Stories that focus on abusive relationships

Third person omniscient POV

Stories that feature explicit torture and violence to animals

Keep in mind, we're also not the right mentors to critique books that focus on or feature suicide or rape.
If you're still in doubt, ask. Megan and I are both active on Twitter, so feel free to @ us at the links listed below. It's really important to make sure the mentors you're subbing to are a good fit for your story's main elements (but please don't pitch us your book).
WHAT TO EXPECT FROM US AS MENTORS?
First, there will be an edit letter which will thoroughly detail all of our feedback and will address all the big picture issues, such as plot holes, character arcs, etc. Edit letters are lengthy and can be intimidating, but you can count on us to be there for you every step of the way. Ultimately, our goal is to help you unearth the solutions that best complement your vision.
After we've fixed the big things, the next step will be to tackle the in-line edits. These edits will address the book on a micro level--so it's all the little things (for example: passive language and show don't tell) that will elevate your manuscript to the next level, making it all shiny to catch an agent's eye.
In addition to the manuscript, we will also help you refine your query letter ( and we'll work with you to craft a killer pitch for use in the agent round!)
In terms of communication, we are very hands on and flexible. Megan and I are open to emailing, Skype, talking on the phone, or text. Really, it's whatever works for you! We're ALL ABOUT COMMUNICATION during this process.
WHY YOU SHOULD SUBMIT TO US!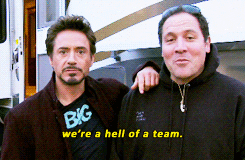 Megan's strengths: line edits, pacing, identifying places to increase tension, show vs. tell, romance, and highlighting passive language. Megan is very direct when it comes to pointing out issues, but she won't ever force a solution on you, or leave you hanging. She is an AMAZING cheerleader, and I can speak from personal experience that her critical eye will take your story to whole new levels! She's always game for brainstorming and helping you find the best ways to strengthen the vision you have for your manuscript.
My strengths: pinpointing big picture problems, strengthening character emotion and stakes, fleshing out character arcs, and asking the nitty-gritty questions that lead to clearer prose. I can be a tough critic, but I promise to always be kind and constructive. I will also shower you with gifs and glitter bombs!
We're an amazing team! You can count on us to be enthusiastic about your project.
Actual footage of us when we get excited about something: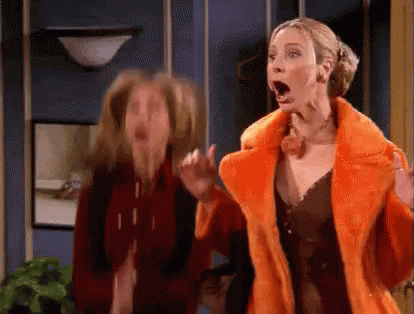 We're here to work with you and we're always open to questions, brainstorming, and hashing out the best way to fix those pesky plot holes. If Megan and I pick you, we're choosing you because of the enormous potential we see in you and your manuscript, but Pitch Wars is a lot of work. There's a good chance it's going to require extensive rewrites on your part, and we won't shy away from telling you that because we want your book to be the absolute best it can be.
For an extra glimpse into how Megan and I work together, check out the video we collaborated on for my YouTube channel back in March.
WHAT WE'RE LOOKING FOR IN A MENTEE
In terms of the ideal mentee, here are some of the things Megan and I are looking for:
Someone with a strong vision for the story, but is open to feedback.

Someone who is open to constructive criticism and is willing to roll up their sleeves and make potentially extensive changes to their manuscript.

Someone with strong communication skills. We're going to be talking to each other A LOT!

Someone who enjoys to laugh and have fun!

Must speak fluent GIF.

Must love tacos.

Must be prepared to answer the single most important question we will ever ask you: If you were a My Little Pony, what would your name be and why?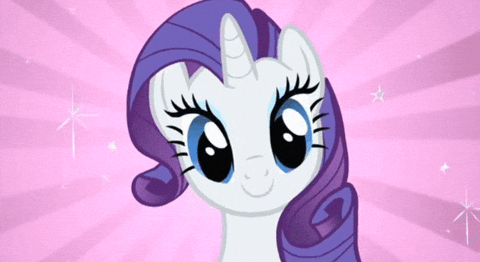 So if your manuscript lines up with our wishlist, and you're open to constructive criticism, and not afraid of rewrites, please sub to us on August 27th! We can't wait to read your words!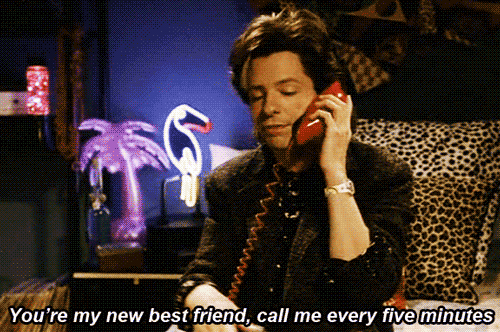 And best of luck! May the odds be ever in your favor!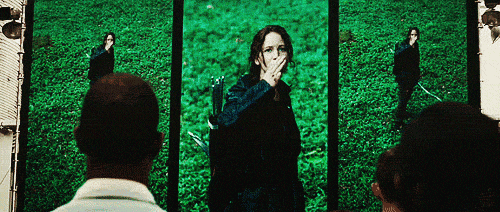 To check out the other mentors, go HERE or use the linky below! :)