Kim
Oh hey there!
If you are visiting this page, it's probably for one of the following three reasons:
1) You are a fellow mentee and are looking for fun new people to connect with! Yay for new friends!
2) You are a potential mentor and you're trying to make sure I'm not a psycho. Which I'm not....Well, maybe.
3) You're my mom. (My mom is my biggest fan!)
Either way, I am so happy you stopped by! Let me tell you a little bit about myself.
My name is Kim and I'm a 30 yr old military wife, twin mommy, and high school english/reading teacher.
Here are 15 fun/random facts about me!
I have a type A personality which means I am ridiculously organized and really enjoy making lists (bullet points make me happy) and color-coding things.

I ADORE red lipstick and polka dots. (If I had a time machine, I would travel back to the 40s in a heartbeat!)

My homemade mac and cheese is so good, it will make you want to slap your Mama!

I'm from Alabama so I tend to talk in southern colloquialisms (see previous)! Side Note: Yes, I have all my teeth, and no, I did not marry my cousin. :)

Singing (loudly!) with the windows rolled down while stuck in traffic jams might be my favorite thing ever.

My husband calls me "Muttley" because when I get to laughing really hard, it sounds like this: https://www.youtube.com/watch?v=SKm5xQyD2vE

My favorite word in the English language is "irrevocable." I love the way it rolls off the tongue. "Superfluous" is a close second.

I'm a Potterhead. I grew up with Harry and he will always have a special place in my heart. (I'm sorted in Gryffindor, but my obsession with Draco Malfoy makes me feel more like a Slytherin!)

TV Shows I Fangirl Over: Outlander, Grey's Anatomy, The Walking Dead, Game of Thrones, Supernatural, Doctor Who, Reign, Downtown Abbey & Once Upon a Time.
Why did you decide to participate in PitchWars?
Writing contests are a relatively new thing for me. I stumbled across #PitchtoPublication earlier this summer and entered on a whim. I didn't think I'd get anything out of it, but I couldn't have been more wrong! Not only did I make a bunch of new writer-ly friends, I learned SO MUCH about the writing craft and my MS is so much better because of it. I thought I'd give PitchWars a shot because the way I see it, no matter the outcome, all participants "win." Whether it's a new friend, some honest feedback, a business connection, or simply a few great writing tips, there's so much to be gained! There's tremendous value in particpating, and I am so excited to be a part of it all this year!
What are you looking for in a mentor?
It's pretty simple, really. At the end of the day, all I could possibly ask for is a kindred spirit who believes in my book as much as I do.
Also, I think this sums it up nicely.
What are you subbing?
KEEPER is a YA contemporary fantasy (Paranormal). I've been working on this MS for over two years and it definitely needs some fresh eyes! I think my word count might be a little high for the genre, but I'm not sure what to cut. (This is why I need a really awesome mentor!)
What can someone expect from you as a mentee?
Hard Work & Dedication: honest, constructive criticism and suggested changes don't scare me. I'm actually really excited to roll my sleeves up and get to work! I love my MS, and I want it to be the very best it can be, so that means I'm willing to work my butt off!
2. Timeliness, organization, and effective communication: Type A, remember? I can't help myself.
3. Camaraderie: I'll be the peanut butter to your jelly, the Christina to your Meredith, the October to your pumpkin spice latte.
4. Eternal Gratitude-- No, seriously. I will name my next kid after you!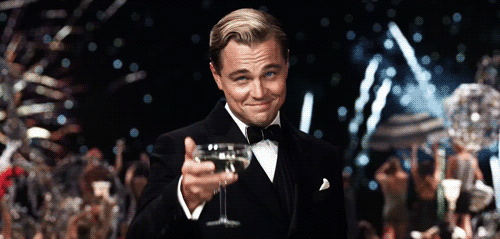 I guess that's it for me! Best of luck to all of you mentors. I do not envy you the task selecting just one mentee from such a large pool of amazing people. As my mama says, just go with your gut!
And you know....THIS:
Thank you so much for stopping by and I really appreciate your consideration! I think you are AWESOME!
Also, before I go, I just want to say a HUGE thank you to Brenda Drake for organizing this contest! You are amazing, Brenda! Thank you for all you do for the writing community!
Good Luck to everyone participating! May the odds be ever in our favor!